About Us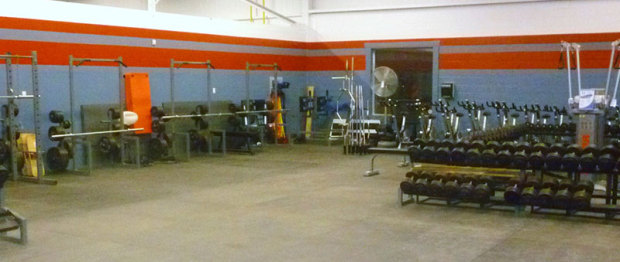 The Athlete's Zone is an 8,000 square foot Sports Performance Centre and Sports Medicine Clinic located in Mississauga, ON.
We are dedicated to the highest level of customer service and want to ensure our Athletes and Clients get the most out of their experience with us.
Our Sports Performance Coaches are highly skilled in the assessment of biomechanical breakdowns that can carry over into poor results in your sport or cause injuries. All of our Coaches are FMS Certified and a Functional Movement Screen is incorporated into every program we design. At The Athlete's Zone we train with injury prevention in mind. No Athlete wants to be sidelined; but if you are, we have you covered with our Sports Medicine Clinic.
We look forward to helping you reach your goals!
Our therapy services are performed by Certified Athletic Therapists, Registered Physiotherapists, and Registered Massage Therapists. We have an amazing referral network to the best Sports Medicine Physicians and Orthopedic Surgeons in the Greater Toronto Area. Our primary focus is quick recovery, whether you're an elite athlete or a weekend warrior.
In designing the Athlete's Zone website, we wanted to keep the latest technology at the forefront. Our easy to use registering and booking software allows you to train when it works for your schedule as we allow for a variety of training times for a large variety of sports.
At the Athlete's Zone, we want our clients to be as successful as they can be and we will strive to be the difference in getting you there.
Please continue to visit our website for news articles, status updates and offers.